INTEGRA Project
INTEGRATION OF THIRD COUNTRY NATIONALS THROUGH URBAN PARTNERSHIPS
Project duration: January 2018 > December 2019
Website: www.integra-eu.net
ABOUT THE PROJECT
The EU faces significant labour shortages in certain sectors, which have the potential to limit growth and competitiveness – a challenge to become more pressing due to Europe's aging demographic profile. At the same time, better managing legal channels for skilled migrants and making it attractive to them to come and settle in the EU goes hand in hand with tackling the challenges of the refugee crisis. More efforts are needed to integrate the 20 million non-EU nationals residing legally in the EU.
The goal of INTEGRA is to help the process of long-term integration of third country nationals (TCN) in 5 countries – Bulgaria, Croatia, Czech Republic, Italy and Slovakia through city-to-city knowledge and experience sharing. Whilst the competence for integration policy lies primarily with the states, cities play an important role to foster cooperation between all relevant actors and create favourable environment.
INTEGRA relies on city-to-city, local and cross-border networks to equip cities with the policies and capacities for TCN integration. The project is developing and testing own methodologies and tools that can be used by local level stakeholders to empower and involve TCN in decision-making. City integration audits and city integration labs will result in city integration agendas with future scenarios for each city. Parallel to that awareness and advocacy activities will be carried out in each country, with policy input to the EU level.
Specific project objectives:
To develop, test and promote mew models and tools for participatory assessment of city integration performance;
To improve city integration policies;
To generate connectedness and support mutual understanding between TCN and host communities;
To dispel mutual fears and stereotypes;
To stimulate cooperation between stakeholders, experts, different sectors, cities and countries.
Partners:
Lead partner: Sofia Development Association – Sofia, Bulgaria
Riskmonitor Foundation – Sofia, Bulgaria
Integration Center Prague – Prague, Czech Republic
Research Center on Security and Crime – Italy
Center for Peace, Nonviolence and human rights – Osijek, Croatia
ETP-Slovakia – Kosice, Slovakia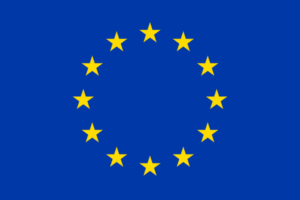 Project developed with the financial support of the European Union's Asylum, Migration and Integration Fund